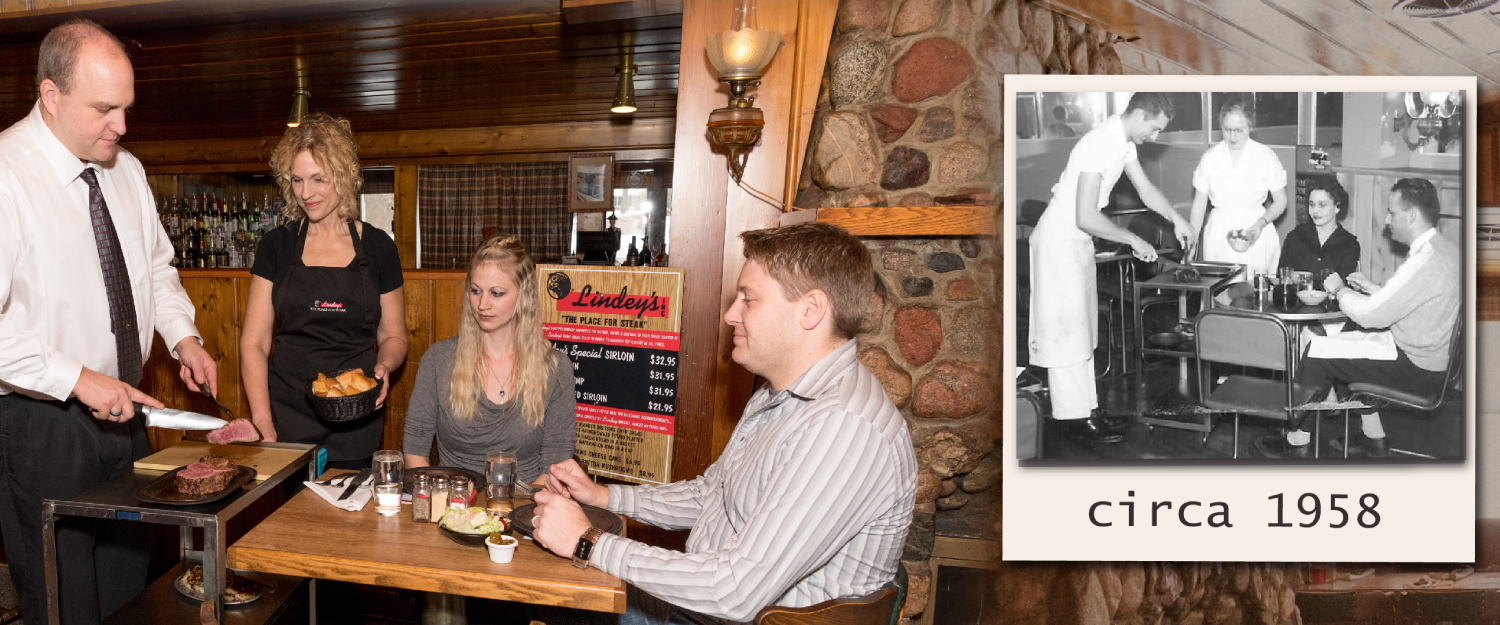 Our History
Lindey's Prime Steakhouse was established in March of 1958. A young man, Lewis Walter Lindemer, "Lindey" had approached many Minnesota restaurants from Stillwater to Shakopee, asking them permission to serve his steaks in their establishments. After a lot of persistence, he finally found a man who was willing to give him a chance.
The man's name was Heinei Borndale, owner and operator of the Coronado Café, on the corner of University & Snelling in St. Paul, MN. In the basement of the Coronado was "The Rathskeller". That's where Lindey served his first steak in 1958. Lindey had a lot of support from the local suppliers like Meat Distributors, St. Paul Bar & Restaurant Supply, and others. They were willing to go along and support Lindey with his dream of having his own steak house. He worked extremely hard to make his dream a reality. He did most everything himself. His first big break came when Will Jones wrote an article about the Lindey's in the Minneapolis Sunday paper. Lindey had no idea that Mr. Jones had been at the restaurant. The "word " was finally out about how good the steaks were! In 1961 the Wagon Wheel came up for sale. After meeting with Al Teed, the real estate agent, Lindey gave Al $200.00 cash as a down payment toward the purchase of the Wagon Wheel. Lindey's opened in Arden Hills in the spring of 1961.
Lindey's is still serving steaks, over 60 years later. The restaurant is now being run by his sons. That's a little history about the steak house. We would like to say "Thank You" for supporting us.