Jobs at Lindey's Prime Steak House
Lindey's is a rich tradition, family-style steak house, serving the St. Paul metro area. You will find Lindey's Prime Steak House nestled in woody Arden Hills reminiscent of a northern cabin from the 1950s, a unique atmosphere that is both casual and warm with its knotty cedar paneling and its large stone fireplace. First established in 1958, Lindey's is still family-owned and operated by the second generation of Lindemer's. The steak-centric menu is clearly a meat lover's dream come true! Lindey's offers steak, steak, and more steak. Lindey's fully stocked bar, affordable menu, and attentive staff tend to turn first-time diners into regulars.
We put customer service at the center of everything we do. If you are passionate about hospitality, we would love to meet you.
Restaurant Jobs at Lindey's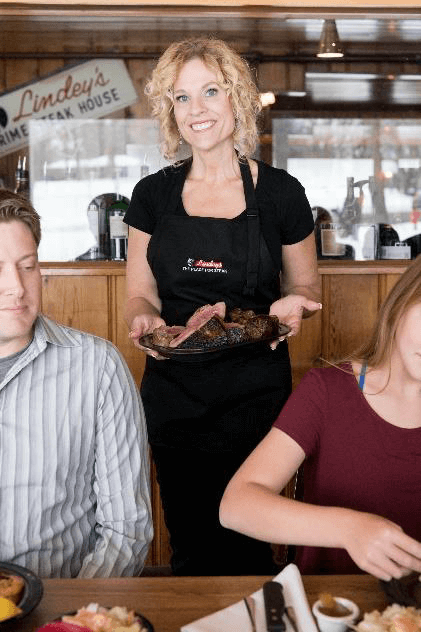 Join Our Team
We are looking for motivated, responsible, and team-oriented people to complement our staff!
Take a look at the part-time positions that we have available. We offer a flexible schedule, with two to three shifts per week (Monday through Saturday, lunch & dinners) with the ability for you to pick up, give up and/or trade shifts to fit your personal schedule. We are closed on Sundays and major holidays.
Apply online in just a few minutes. You will have the ability to attach a resume (optional).
The Story About Lindey's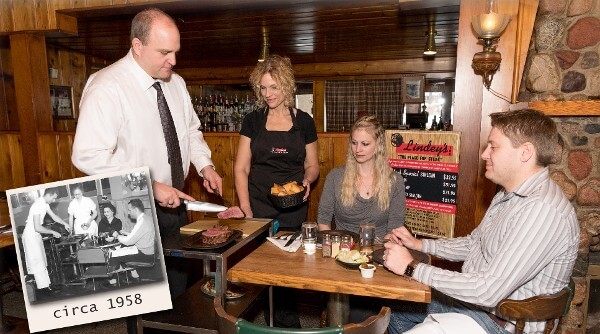 Our founder, Lewis Walter Lindemer, "Lindey" built his legendary business by hiring exceptional staff and treating them like family. For over 60 years, our family continues to build on the outstanding reputation and service we provide. At Lindey's, everyone is a part of the family. Learn the story behind this legendary steak house known as "The Place for Steak."
Award-Winning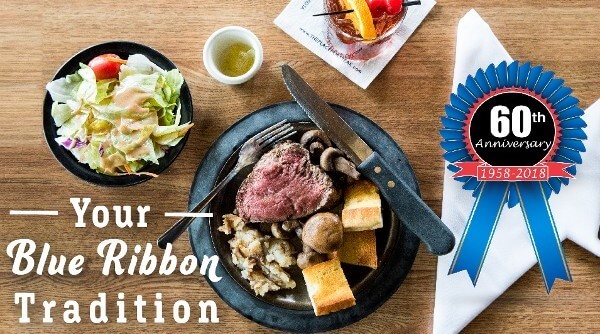 Lindey's has won many awards over the years and has appeared on tv, radio, in print publications and more. We are proud of our excellent staff and the many prestigious awards and recognition we have received. Whatever your role at Lindey's, our goal is to be the best job you've ever had, working among the team at Lindey's. Learn more about the awards that make Lindey's "The Place for Steak."